Ahh, a brand new year. The sense of "new" is one that many embrace: a fresh new notebook and a brand new pen, the scent of a new car or a new pair of running shoes, the spark of a new relationship. However, for most these joyous new things pale when compared to the promise of a brand new year.
In my 32 years, I have made many resolutions and stuck to maybe one. Somewhere in my shadowy past I am quite certain I once promised myself that I would turn to a life of health rather than remain in a state of disorder, and that is seemingly the only resolution I stuck to. To a certain extent, I'm one of those people who don't believe in resolutions. Ask anyone else who has worked at a 24 Hour Fitness and they too will tell you that many well-intentioned resolutions don't last through February, let alone through December 31st.
However, this time around, as 2015 came to a close I felt a spark of excitement I hadn't felt before. I feel like a woman on the brink of something amazing, on the verge of something, and I am going to ride the excitement that is seemingly physical, bursting out of my chest and my smile, and see where it takes me.
The final week of 2015 boded very, very well for 2016.
While I wish I could say who it was who first turned me on to it, I have been fueling my exercise — and my epically long natural childbirth — with Skratch Labs hydration and now, with their drops and cookie mix. A big fan, I share it with everyone I know who could use some better fueling. On the final Monday of 2015, I received an email I had been hoping for: I made the cut as a Skratch Labs taste agent, moving my status from unofficial ambassador to official ambassador.
For the record, my  personal favorites are the lemon lime every day hydration, pineapple for performance hydration, and raspberry drops. The cookie mix makes not just great cookies, but tasty fast fuel (yes you can run powered by cookies.) You'll be seeing a lot more of my favorite trucker hat on social, that's for sure, and looking back through my photos, I can guarantee any time you see me with a handheld or with my OrangeMud Hydraquiver, there's Skratch inside. It's exciting to help advocate for something I believe in.
Tuesday brought even more good news. Last year I was fortunate enough to be an ambassador for a local race series put on by a great group of folks, Represent Running. Being a part of Team Run The Bay brought a certain spark to my training and races that I hadn't had before and gave me a real sense of being part of a run team. Prior to my Oiselle Volee membership, and outside of junior high and high school track (which let's be real, I did because the PE teachers and track coaches wanted me to,) I had never been part of a run team. Learning that I was going to reprise my role, this time on an expanded team that included remote running ambassadors, brought a huge smile to my face. Being a part of it the first time around was amazing; knowing I was part of a growing group made it feel even more special, my heart swelling with Bay Area love and pride. I can't wait to start the 2016 Run the Bay Challenge!
Then… right when I thought everything was comin' up roses already, I got a third email that blew my little mind. Talk about being excited to help advocate for something I believe in! Totally unexpected, out of over 700 applicants, I made the cut to become an ambassador for PRO Compression! Insert gif of me basically imploding here.
If you look back through my race photos, you can see I've been racing in their marathon (tall) socks for some time, because after that first long run in them I knew they were a huge, leg-saving game changer.
For example, the 2013 10K at the runDisney Dumbo Double Dare I rocked the pink argyle as part of my Cheshire Cat outfit. Don't worry; I don't run with my arms down like that!

The ridiculously hot half marathon is where I debuted "Naked Maleficent." (Hopefully this costume has such a name for obvious reasons. Peep the purple socks!)
Then there was the 2013 Let's Go 510. (Yes, eerily similar to Naked Maleficent. This outfit was my JAM that year.)

Neon calf sleeves literally supported me up and down hills at my first full, the 2014 Oakland Marathon.
And of course, a pregnant runner takes full advantage of her compression sock collection as needed, right? (They got me lots and lots of compliments every time I went to the doctor, from November 2014 through August 2015, and made sure my feet were still feet not sausages at the end of the day.)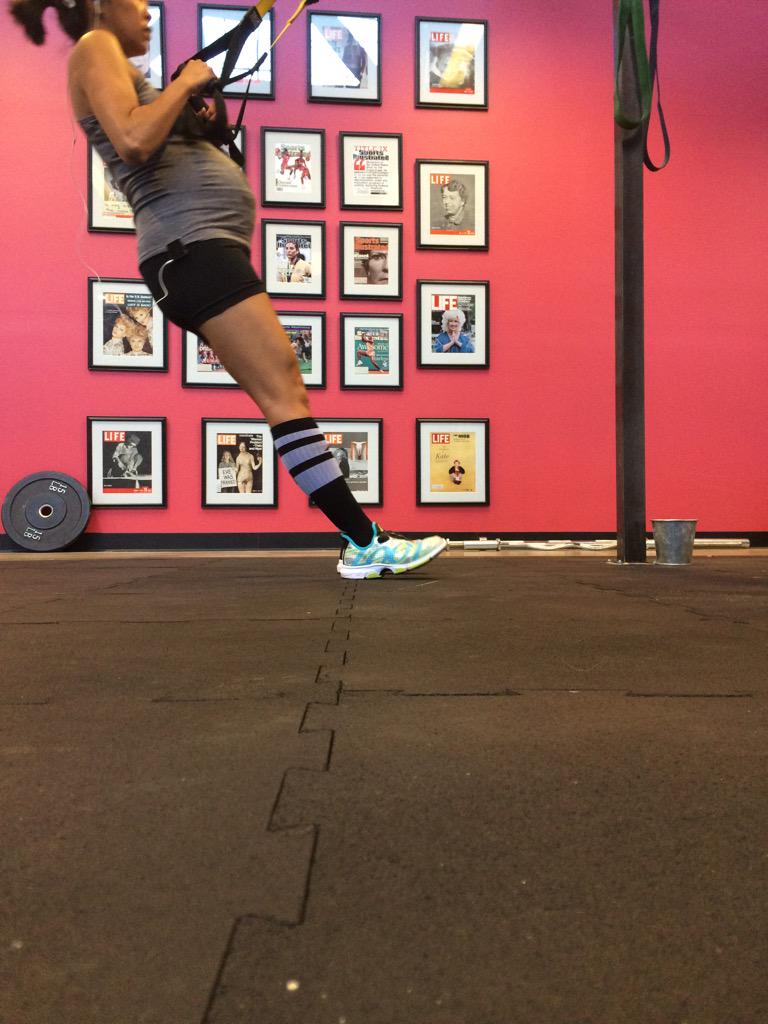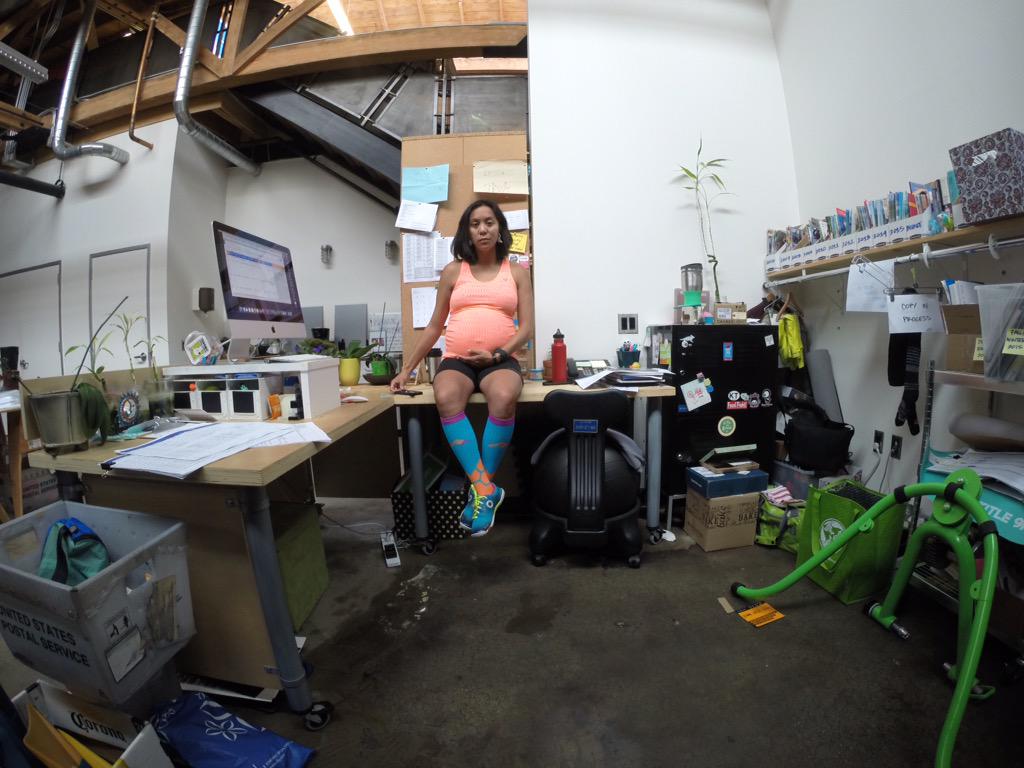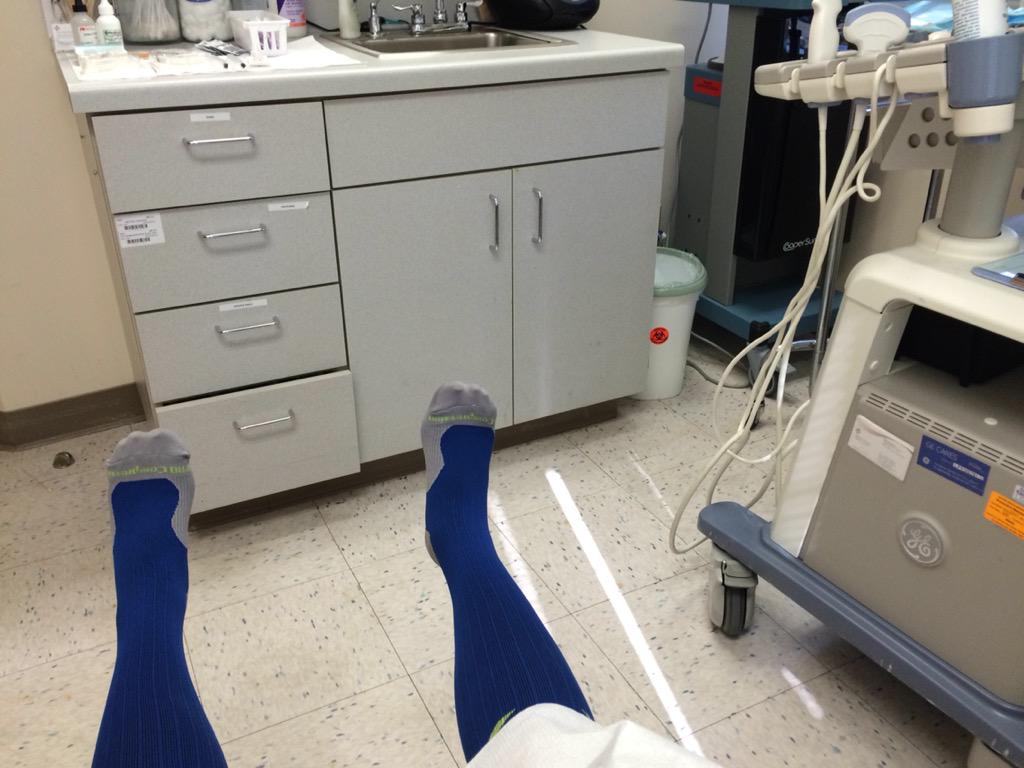 With so much fortune and goodness in my corner as we break into 2016, I would be a fool to not take advantage of the momentum and just GO FOR IT. I've committed to the Oiselle "Run Love Challenge," partnering up with brobird Gio to get a set number of runs done in the first six weeks of the year. The mini beastling loves the stroller, I think the fresh air is good for us both, and to boot, I am excitedly building my race calendar. Speedy legs are coming, I can feel them, and I'm eager to take advantage of this postpartum ferocity within.
COME AT ME, 2016. I AM READY!